---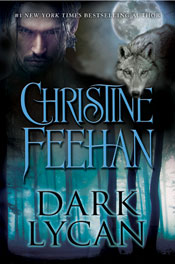 "The erotic, gripping series that has defined an entire genre" (J. R. Ward) continues as #1 New York Times bestselling author Christine Feehan links the fates of two strangers bound by a secret in the shadows of the Carpathian Mountains...
Tatijana of the Dragonseekers spent centuries encased in ice with her sister, trapped in limbo between life and death, never speaking to a soul other than those who tormented her. Now, she has been freed from her frozen prison by an unknown descendent. Awakened in human form, Tatijana yearns to explore the modern world in which she now lives -- a world with more mysteries than she is prepared for.
Fenris Dalka has returned to the Carpathian Mountains after a long absence to be with his brother. He is scarred by centuries of battle, and every hard-won victory. But the real reason for his return home could prove deadly if discovered by the wrong man -- or woman. Upon his arrival, he is compelled by a beautiful and enigmatic stranger who carries the scent of fresh earth, of forest, of the night itself.
In time Tatijana and Fenris will discover all that unites them -- their secrets and pasts, their predators, and the hot flush of passion that stirs their souls. Yet just as surely, seduced into the silvery darkness of a full-moon night, they'll also discover everything ancient and evil that exists to destroy them.
Release Date: September 3, 2013
Number of Pages: 400 pages
Publisher: Berkley Hardcover
Language: English
ISBN: 978-0425-268339
Release Date: March 25, 2014
Number of Pages: 448 pages
Publisher: Jove
Language: English
ISBN: 978-0515154238
***Dark Lycan includes a teaser for Christine Feehan's next Carpathian novel, Dark Wolf.

Order Hardcover

Amazon.com
BarnesAndNoble.com
Walmart.com

printable order form for bookstore

Order Massmarket Paperback

Amazon.com
BarnesAndNoble.com
Walmart.com

printable order form for bookstore

Order Ebook

Amazon.com (Kindle)
ItunesApple.com (Ipad)
BarnesAndNoble.com (Nook)
Ebooks.com (various devices)

Order Audiobook

Order Large Print Hardcover

BarnesAndNoble.com
Walmart.com

I've tried for years to find the right story for Dimitri and Skyler, two very popular and well-loved characters in the series.  Once in a great while I'd hear a whisper from them and then they would go silent.  For over ten years they didn't speak and then Fenris Dalka showed up with his story to tell.

To my amazement, he was Dimitri's oldest brother and he had all kinds of secrets that he'd shared with Dimitri over the centuries.  I was very excited because I knew that if Fen's story was unfolding, so would Dimitri's.  The brothers were very close and their lives had obviously intertwined over the centuries. 

I was even more excited when Tatijana came forward and announced she was Fen's lifemate.  I had no idea I would be writing her story first or that she would be such a strong and courageous character, although I should have known since she is Dragonseeker.

Once I knew Fen's story, Dimitri's unfolded and with it Branislava's.  I try very hard to make each book stand alone, but in this case, the story arc continued throughout all three books.  I think all three couples were so strong that a normal paged story wasn't not going to do justice to them. 
I'm very excited to share Dark Lycan with you, the first in the trilogy!
— Christine Feehan